Although this blog will endeavor to remain more or less neutral on the underlying causes which inspire all the nudity herein (although we retain the right to laugh at silly people, even attractive naked ones), one cannot ignore the fact that nudity-inspiring causes are often progressive. Thus, there is a refreshing novelty to the sight of a little conservative flesh, especially when it's as pretty as this: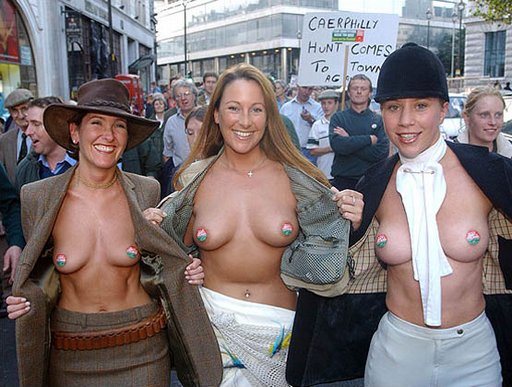 These ladies from the Caerphilly Hunt are in town and representing for traditional British fox hunting rural values! Or so it would appear from the picture.
Thanks to no lesser a worthy than Instapundit for the link.