Via Ananova comes this completely undated story of protesting naked coeds. Cute and female equals win!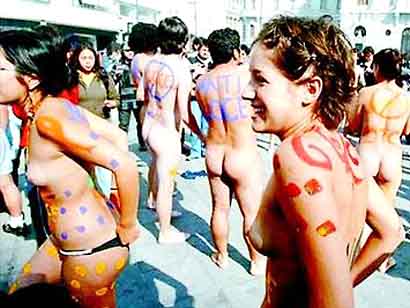 The story:
Students in Chile have staged a naked protest against poor quality education.

A group of 25 college students in Valparaiso stripped off in the main Sotomayor Square, Las Ultimas Noticias reports.

The students painted their bodies with protest slogans and said they wanted to make public their complaints about bad schooling in the region.