There's nobody we love (here at Naked Protesters) more than the beautiful, ferocious, and utterly fearless (not to mention, impervious to cold) ladies of FEMEN. Apparently they gave my man Fareed and his moneyed cronies one hell of a naked jeering at the international "gangster party" for billionaires in Davos, Switzerland the other day: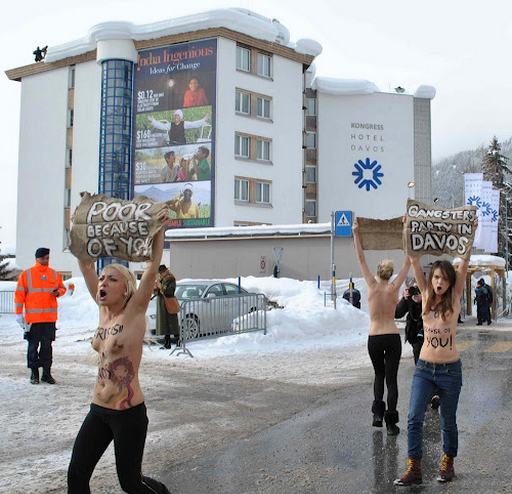 Crowd control fences are for peasants, they don't even slow these ladies down! Don't pay any mind to the police sniper on the rooftop at upper left, girls…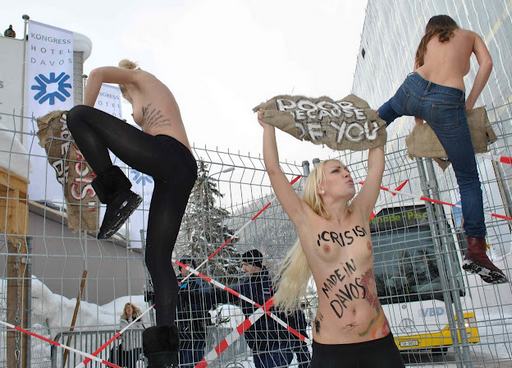 One thing a good naked protest can always be relied upon to do: piss off the cops. And this cop is definitely pissed off: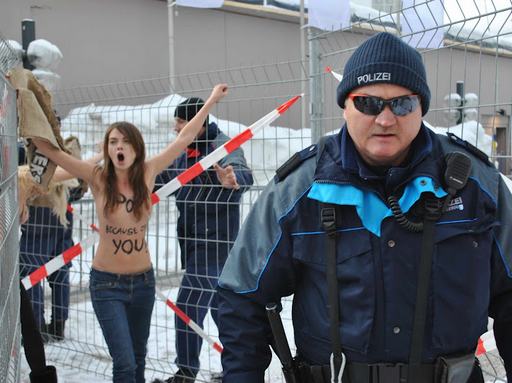 Sadly, angry police tend to get aggressive: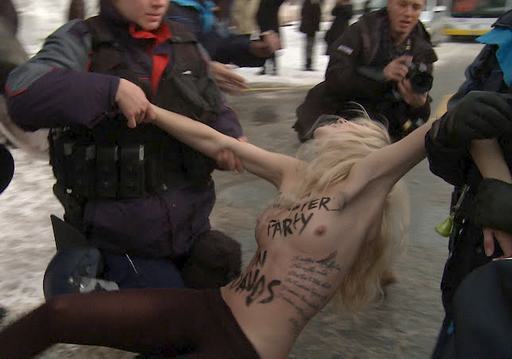 Thanks to Violet Blue for the tip about this protest. The actual pics come from FEMEN's LiveJournal.
You can
leave a response
, or
trackback
from your own site.